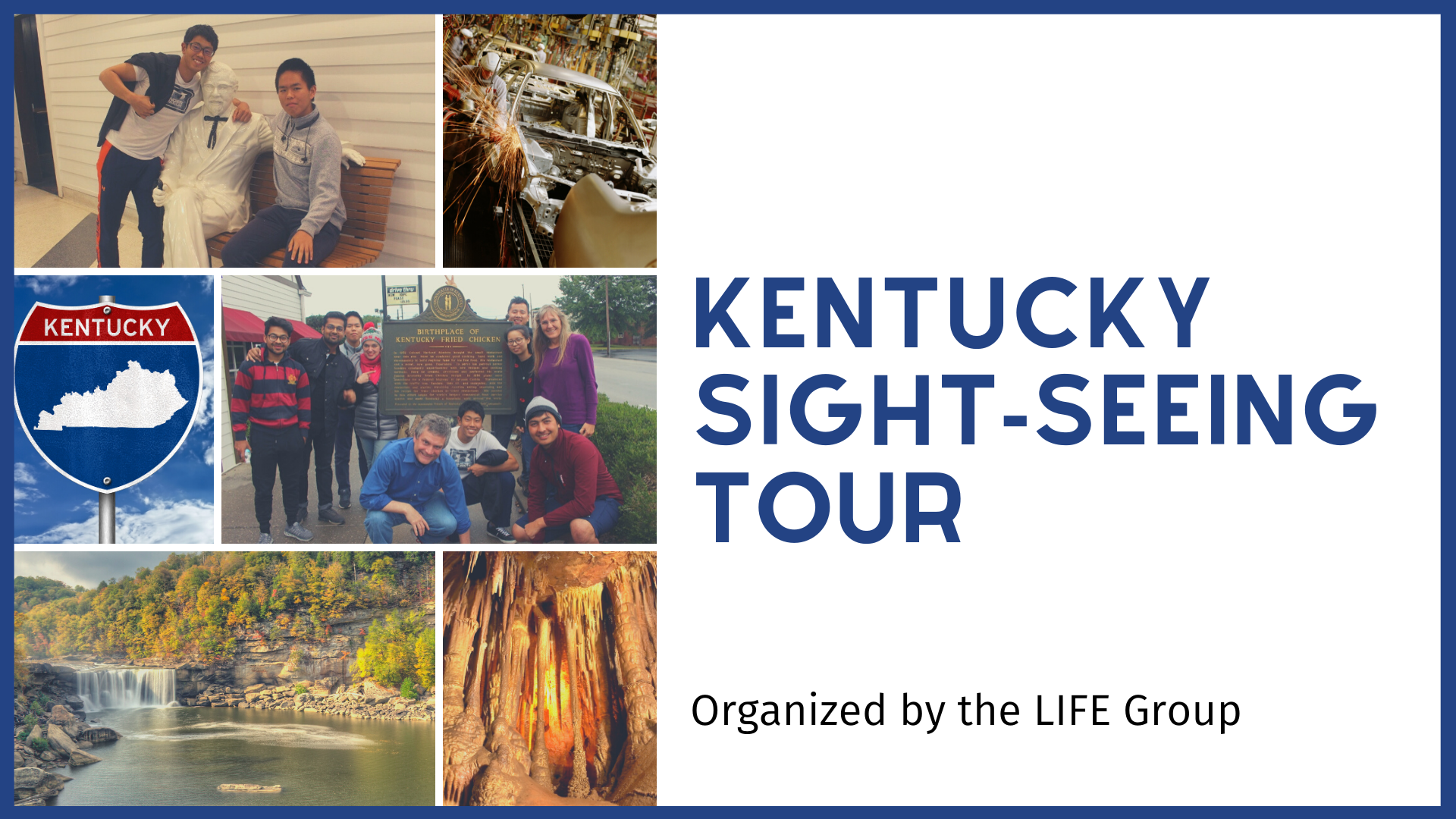 Date/Time
10 Jan 2020 until 12 Jan 2020
9:30 am - 9:00 pm
Do you have plans for Winter Break?  Spend a few days exploring Kentucky's best attractions including: the Toyota Plant, Kentucky Artisan Center, Cumberland Falls State Park, Mammoth Cave, and much more!
Cost: $125 per person
This trip is organized by Dale & Cheryl Ramsey.