What is International Friendships (IFI)?
IFI's mission is to extend life-changing hospitality and friendship to international students out of reverence to Jesus.
International students often struggle with culture shock, stress, and loneliness when leaving their homes to study in the US. International Friendships, Inc. (IFI) is a national organization partnering with local churches, universities, and volunteers to provide life-changing hospitality and friendship to international students. We work strategically to make the world feel at home and extend God's love globally — right where we are.
Who may participate?
Our programs and activities are open to students of all nationalities and religions; any international student, visiting scholar, or spouse who wants to get to know other international students and US American volunteers can participate. Families are always welcome.
How can International Friendships help you?
Social: International Friendships provides opportunities for you to meet US Americans who will open their homes and hearts to you. They can help you practice English.  They will be glad to learn about you and your country as they help you learn more about USA.
Cultural: Throughout the year, International Friendships takes trips to various places of interest in the United States. These could be day or extended trips. Special activities are often planned during holidays.
Spiritual: Small groups meet weekly to talk about life and/or discuss Bible topics. Visits to local churches can also be arranged.
Help: When you first arrive, volunteers are available to pick you up at the airport and/or provide temporary housing for up to four days.  We are here to help you settle in and answer any questions you may have about life in USA. We want you to feel at home in Cincinnati, OH.
Our Team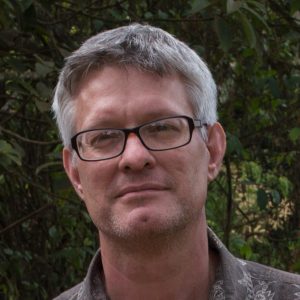 Jim Gifreda, Area Leader
Welcome to Cincinnati!  I'm an Ohio boy since birth and have lived in Cleveland, Columbus and Cincinnati.  I attended university at UC and OSU and earned a BA in History from UC.  I married Carolyn in Columbus and together we raised our three (now grown) children here in Cincinnati.  I now have 4 grandchildren!  I began working with international students first at OSU where two of my roommates were refugees from southeast Asia.  In Cincinnati, I participated in a Chinese English Bible study group and volunteered with IFI in various capacities over the last 30 years.  In my role as Area Leader, I want to increase the quality and effectiveness of IFI's communication with international students.  Further, I am focused on further developing partnerships between IFI and churches and businesses in our local communities.  Life changing hospitality and friendship don't come about spontaneously, and I have decided to devote my life to IFI in a ministry that is well-established in Cincinnati.  Again, I most heartily welcome you to Ohio.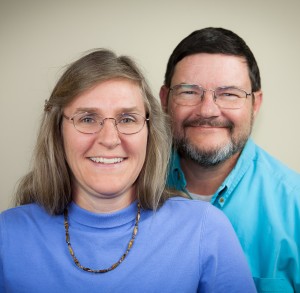 Dale and Cheryl Ramsey, Campus Staff
Hi! We are Dale and Cheryl Ramsey. I (Dale) am originally from Cincinnati though I grew up mostly on a small farm an hour's drive away. Cheryl lived most of her childhood and adult years in West Africa. Our post-high school training was primarily in cross-cultural studies. We met each other in Guinea, West Africa, and after living there for 20 years, recently returned to the US where we ourselves feel a bit like visitors. After living so many years in another country, we can understand well the challenges of learning a language and adjusting to a new culture. It is our joy to learn much about other cultures and make friends among students as we take them on short trips to various attractions, hike through the woods near our country home, host them for overnight visits, make meals and celebrate holidays together, and help them in any way that we can. Cheryl frequently meets with student's wives, we both meet with families in their homes and we are quite often on UC campus in the TUC atrium. There we listen to student's questions and challenges, help them improve their understanding of English and US American culture, or learn more about God through discussion and Bible study. We lead a weekly Friday night group to discuss LIFE topics.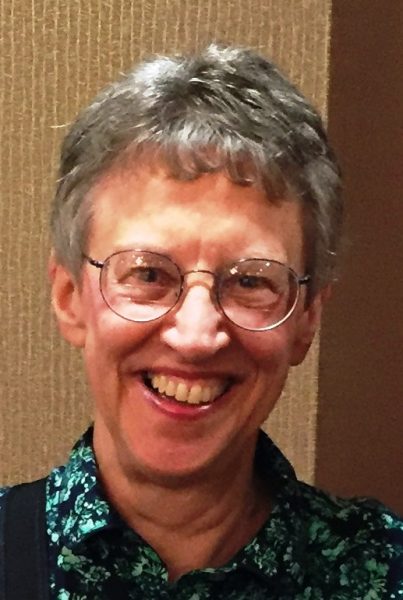 Pat Durst, Campus Staff
Hello! I grew up in northwestern PA, graduated from Hiram College, then moved to NJ to teach music at the elementary school level. Lots of my NJ neighbors were from abroad! I also taught elementary music near Cincinnati, OH, then became a student and a worker in CA, where I enjoyed the influence of people from many cultures for about five years. After a short second stay in Cincinnati I taught English in China for several years. I began to get to know international students in 1996 shortly after I returned to the US. Our activities then, including English and Bible classes, eventually grew into what is now International Friendships, Inc./Cincinnati. I enjoy classical music, drama, playing board games and word games, baking, hosting small groups in my home and learning as I meet people from all over the world. It is also a great joy to connect students with IFI Volunteers.